about our company
Panattoni Development Company began operations in 1986 in Sacramento, California. Under founder Carl Panattoni's leadership, the Company expanded from a local build-to-suit contractor into one of the largest privately held, full service developers in North America. The Company expanded operations into the Canadian marketplace in 2004 and into Europe in 2006 and now has in excess of 25 regional offices.
The principals of the Canadian operating company are Carl Panattoni and Dudley Mitchell who reside in the United States and Wade Dobbin and Andy Smele who are located in Toronto. Panattoni's Canadian Head Office is in Toronto and a regional office is located in Edmonton, Alberta.
In Canada, Panattoni has focused its resources on creating solutions for tenants in the industrial and suburban office markets. Geographically, Panattoni Canada operates in the provinces of Ontario, Alberta and Quebec.  Since the Company began operations in Canada, it has completed a variety of successful projects, including build-to-suit developments, speculative construction projects and the repositioning of existing assets.
Panattoni's success in Canada can be attributed to an adherence by the partners to basic real estate fundamentals. Projects are only undertaken after extensive market research is conducted and exhaustive due diligence is performed.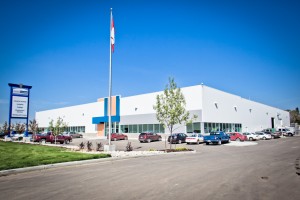 our team
The members of Panattoni's Canadian team have a wealth of knowledge and experience in all facets of commercial real estate, including development, construction, financing, leasing and brokerage. Day-to-day operations are directed and managed by Wade Dobbin and Andy Smele. Rounding out the team are:
Mike Serio – VP Construction
Michael Smele – VP Eastern Canada
Brad Hoffman – VP Western Canada
Mary Ann Jablonski – VP Property & Asset Management
Helene Chiarelli – VP Finance
Guillermo (Willy) Accame – Environmental & Insurance Director